Plastic Tsunami' is a miniature sculpture by Lorna Ellen, ingeniously crafted from a single waste plastic bottle that has been dyed and transformed using heat. The piece was prominently featured in the Dolls House Art Gallery's exhibition 'In a New Light', which coincided with the 2023 Barnaby Festival's theme. Through 'Plastic Tsunami', Lorna aims to highlight the pervasive issue of plastic pollution in our oceans, hoping to stir awareness and inspire action for cleaner and healthier marine ecosystems.
'Remains' is a sculpture crafted primarily from waste cardboard packaging, representing a tree stump to underscore the consequences of human overconsumption and deforestation. The artwork invites viewers to reflect on their relationship with consumption and waste, using the ubiquitous material of cardboard to emphasize the importance of creative reuse. The tree stump symbolizes the loss of biodiversity and habitat destruction resulting from our actions.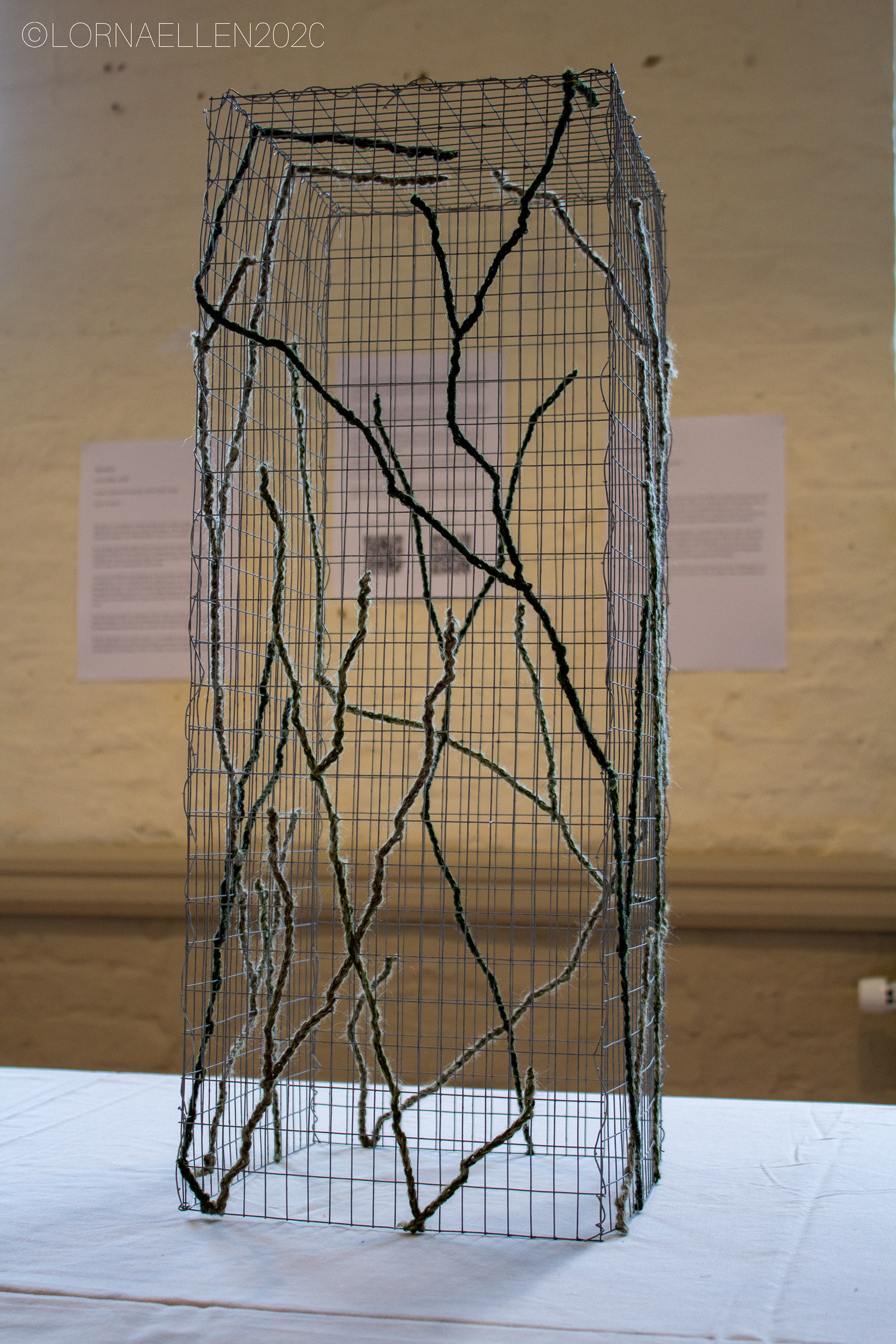 Crafted from excess and waste materials, including metal and yarn, Lorna Ellen's striking sculpture 'Wasted Cities' highlights nature's transformative power and potential for regeneration in devastated environments. Inspired by the re-wilding process in the Chernobyl exclusion zone, the artwork prompts viewers to contemplate their impact on the environment and envision a more sustainable future, even in polluted urban spaces.